Tennessee and Virginia's ranking for child well-being; VA advocates pushing for more accurate 2020 census to secure funding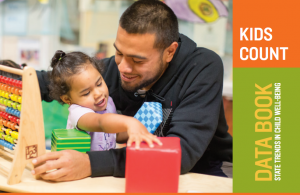 Tennessee is holding its place nationwide when it comes to child well-being. Virginia is continuing to see great success as well; however, child advocates say the Commonwealth could lose ground if federal and state officials don't work toward and accurate census count in 2020.
This year's Kids Count Data Book was released today, ranking Tennessee as 25th in the country–same as last year–and ranking Virginia as 10th. Laura Speer with the Casey Foundation commented: "We want to do right by all kids and make sure they have strong families, strong communities and the opportunities that will help them to strive. And many of the trends that we're seeing are really good, but there's still a lot of work to do."
95 percent of kids have health insurance in Virginia, and close to 87 percent are graduating on time with teen birth rates at an all-time low. While Virginia is ranking top 10, Director of Voices for Virginia's Children Beth Nolan is calling on local, state and federal officials to make sure there is an accurate account in the 2020 census. "Now that we really need to start thinking about it to make sure that all these gains we see in child well-being here in the Commonwealth continues to be true in the next decades to come," Nolan explained.
Virginia receives nearly $3 billion annually in federal funding to support programs for children and their families. With data showing an under-count of children degradation each year since 2010, some advocates worry those federal dollars will be lost. Tennessee is expected to advice quickly with its child well-being rankings in the coming years.