Man charged with assault after attacking Johnson City taxi driver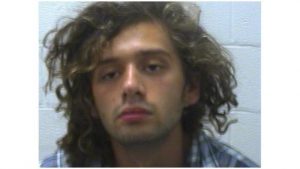 Johnson City Police arrested a man on Wednesday after he reportedly attacked a local taxi driver over a fare.
20-year old Robert J Simpson of Limestone, Tennessee threatened the taxi driver with a knife. The driver called 911, and Stinson was arrested on the scene.
He is charged with aggravated assault and unlawful drug paraphernalia. An additional charge of theft of services was added for Stinson not paying his taxi fare. He is currently being held on a $5,000 bond at the Washington County Detention Center.