The struggle continues for SWVA teachers as Virginia ranked No. 1 for states with largest teacher pay gap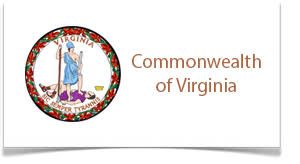 In the past few weeks, multiple schools in our region have experienced budget cuts. Combine these budget cuts with already insufficient resources, and it's easy to see how teachers—not just in the Commonwealth, but nationwide—are experiencing economic pressure inside and outside the classroom.
Virginia ranks number one in the country for the largest teacher pay gap. The average annual earnings for all college graduates in Virginia is over $85,000 for teachers, it's just over $51,000. That means there's a 40 percent difference between what other educated people make in Virginia and what teachers make in Virginia. That's nearly double the national teacher pay gap of 24 percent.
I spoke with educator and librarian at Marion Senior High School Kristi Jennings, and she explained how teachers in Southwest Virginia truly feel the pay gap, not even making near the Commonwealth's average teacher salary. "I'm basically working what I would call two-and-half jobs. You know, the cost of living doesn't go down, teacher salaries get frozen, the cost of health insurance sky rockets, and it's kind of hard not to. I know many, many teachers that have to work two or three jobs just to make ends meet."
Tennessee ranks 9th with a teacher pay gap of 30 percent. Teacher salary and other statistics are from the National Education Association.