Additional $1.3 Million Granted to Virginia Schools for Security Purposes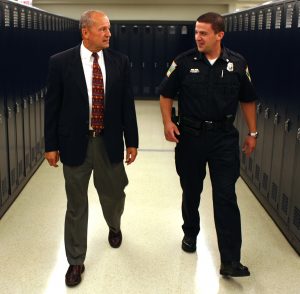 An additional $1.3 million has been awarded by Virginia criminal justice officials that will fund more school resource officers at state localities.
Modifications to incentive grant requirements were announced Monday by Governor Ralph Northam. The changes raise SRO salaries to $70,000 and allow for a max funding cap of $35,000 for school security positions.
The positions are 12-month grants and Washington County, Virginia has announced their intentions to fund positions at all of their schools.