Telford Man Facing Felony Charges After Allegedly Stealing Car from Dealership and Causing a Wreck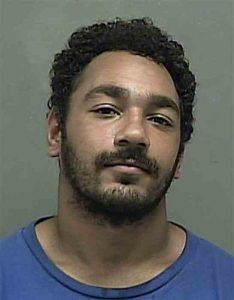 A man faces felony charges after allegedly stealing a car from a Johnson City Dealership and then T-boning another vehicle into a building, before fleeing the scene on foot.
James Midkiff from Telford, Tennessee is charged with possession of stolen property over $10,000, leaving the scene of a crash and reckless driving.
According to a reports from the Kingsport Police Department, Midkiff was driving a 2018 Volkswagen Passat at a high rate on Island Road, when he hit a driver in Chevrolet Sedan attempting to turn from Sullivan Street. The collision spun the Chevy around 180 degrees and into the side of a building. The Victim Suffered no injuries.
Officers arrested Midkiff several blocks from the scene of the accident.