Special Agent with Virginia State Police Accused of Having Sexual Relations with Informant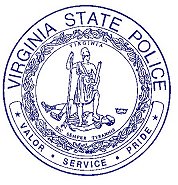 A Special Agent with the Virginia State Police has been arrested on a federal criminal complaint charging him with lying to a federal agent.
According to a criminal complaint affidavit, 46-year-old Shade Workman made false statements to agents with the Federal Bureau investigation who were investigating allegations of Workman's inappropriate relationships with confidential informants.
When questioned Workman denied having relations with confidential informants and also denied having a confidential informant destroy evidence of those relationships.
A criminal complaint is only a charge and not evidence of guilty. The defendant is entitled to a fair trial with the burden on the government to prove guilt beyond a reasonable doubt.