Police Searching for Attempted Murder Suspect in Johnson County that escaped Johnson City hospital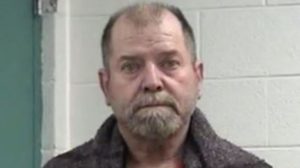 A man suspected of attempted murder walked out of the Johnson City Medical Center on Friday.
Dayton Stout reportedly ripped out his IV the walked out of the facility without permission. Stout was to be arrested for attempteded first-degree murder upon his release.
The charge stems from a shooting that happened last Wednesday on the 2000 block of Dry Hill Road. Stout and another man were injured after shooting one another. Stout was critically wounded with gunshots to the leg and chest.
According to Sheriff Mike Reece, Stout was not under watch at the time of his escape because he was not under arrest at the time.
Anyone with information on Stout's whereabout is asked to contact Johnson County deputies at (423) 727-7761.