Two People Escape Glade Springs House Fire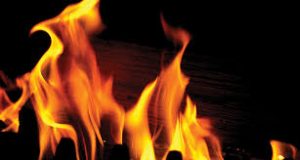 An early morning house fire in Glade Springs led to the escape of two.
The Glade Springs Fire Department reports that a call came into their station just after 3:00 A.M Thursday morning.
Once crews arrived on the scene, they found that flames had already reached the second floor of the two story house and were coming out of the windows. Firefighters first extinguished the flames outside and went inside to stop the interior fire.
The homeowners say they were alerted to the fire by the smoke dectors and tried to extinguish the flames with a garden house, but the blaze quickly spread, leading them to escape the house.
Both occupants were treated for smoke exposure. The cause of the fire is still under investigation.