Police Arrest Greeneville Man After Allegedly Stabbing Another Man in Fight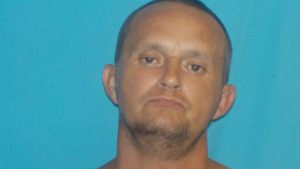 A man in Greeneville is in jail after reportedely stabbing another man in a fight over a woman.
A report from the Greeneville Police Department says that an officer went to Takoma Regional Hospital to speak with the girlfriend of the victim in the fight. The woman told the officer that her and her boyfriend went to the the girlfriend's mom's house to retrieve some clothes. While at the home, a neighbor, Mark Marshall came to the house and confronted the man.
The woman told police that an argument escalted into a fight over her, and during the fight, Marshall allegedly stabbed the man.
The stab caused internal injuries, and he was later taken to the Takoma Regional Hospital to undergo surgery.
Police found Marshall at his residence and was taken into custody. Marshall has been charged with aggravated assault.