Vote to Remove Doug Fleenor from Bristol, Virginia City Council Scheduled for October 15th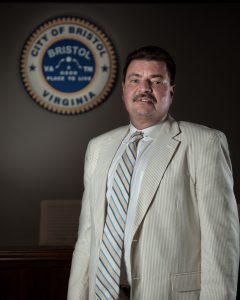 A vote to remove Doug Fleenor from the Bristol Virginia City Council is scheduled for October 15.
Fleenor was elected in 2016. He's filed a lawsuit claiming the city charter doesn't give the council the authority to remove him. It still hasn't been heard. On August 28th the city served Fleenor with a notice of intent to remove him for "malfeasance or neglect of duty."
Barring any legal action the council still plans on going ahead with the vote next Monday.