Two Baby Jesus' Stolen in Northeast Tennessee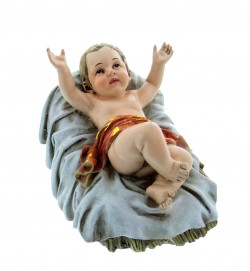 Baby Jesus is apparently a hot commodity in the region as two have gone missing from nativity scenes in northeast Tennessee.
The figurines went missing from Greeneville's Christmas in the Park and the Kingsport Church Circle Nativity.
Greeneville Parks and Recreation officials and local Jaycee's from Kingsport are now seeking the public's help in returning the baby messiah to his manger.
Leaders from both organizations are asking whoever stole the Christmas relic to please return it the rightful owners and anyone with information in the case otherwise is asked to contact authorities.