Report Ranks TN In Top 10 for Uninsured Children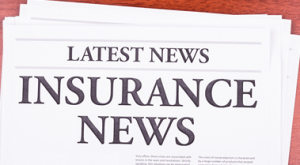 The Volunteer State finds itself near the top of a list it would rather not be on.
A recent report from the Georgetown University Center and Families saw an increase in numbers of uninsured children between 2016 and 2017, with Tennessee ranking among the top ten in the country.
Medicaid expansion in Tennessee has been blocked by the Republican controlled chambers of state legislature, but co-author of the report Joan Alker says expansion is key.
"We found three-quarters of the children who lost coverage between 2016 and 2017 live in states that have not expanded Medicaid to their parents and other adults. Really, the only thing I think at this point that a state could do to overcome these negative national currents would be to expand Medicaid."
The report explains that uninsured children are more likely to have untreated medical conditions that could lead to more chronic health issues and increased absence at school.