Virginia Senate Approves Legislation to End Suspension of Driver's License for Unpaid Court Costs and Fines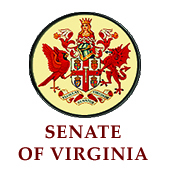 The Virginia Senate has passed a bill that ends the suspension of a driver's license for individuals that have unpaid court costs and fines.
The state normally earns around $10 million per year from people trying to regain status to their license after it is suspended for the unpaid costs.
There is division concerning the measure though, with some people wanting a change in law because they say it unfairly punishes poor people, while others feel ending suspension rewards criminals and doesn't hold them accountable.
The Legal Aid Justice Center of Virginia are among those on the opposing side of the bill. The group is suing, and argues that the law is unconstitutional and violates due process.
The measure goes to the Virginia House of Delegates next.