Johnson City Man Charged with 5th DUI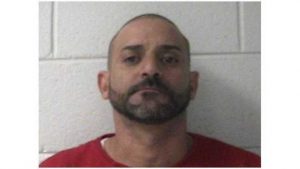 He's charged with driving under the influence for a fifth time after speeding away from a traffic stop in Johnson City and then crashing his vehicle on Interstate 26.
Alexis Maldonado Colon is being held without bond in the Washington County Tennessee Detention Center and will be arraigned Monday. Deputies attempted to stop Colon after he was driving the wrong way in downtown Johnson City over the weekend.
Colon, then sped away before crashing into a cable barrier on Interstate 26 and finally coming to a stop on Milligan Highway.