Reward Increases for Capture of Suspect Involved In Bluefield, VA Police Officer Shooting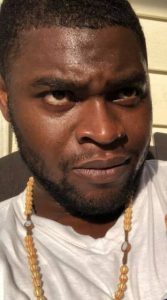 The search continues and the reward grows to $10,000 for a suspect wanted in connection with a shooting of a police officer in Bluefield, Virginia.
According to the Virginia State Police, the ATF is matching the $5,000 reward the U.S. Marshalls Service is offering for information leading to the capture of Donquale Gray, 25. Gray is accused of shooting and wounding an officer who was attempting to conduct a traffic stop. The suspect is wanted for attempted capital murder.
Anyone with information about the investigation or the location of Gray can submit a tip via email to USMS84.TIPS@usdoj.gov, questions@VSP.VIRGINIA.GOV, or contact local law enforcement.