Jason Witten to Rejoin Dallas Cowboys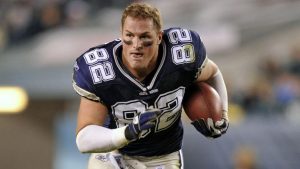 Elizabethton native and former Dallas Cowboy Jason Witten has announced his return to his former team.
This coming season will mark his 16th in the NFL, all spent with the Cowboys.
Witten was in the press box this previous announcing games.
In his career Witten has 1,152 catches for 12,488 yards and 68 touchdowns.
He's considered by many as one of the greatest Tight Ends in NFL history and a sure fire Hall of Fame inductee when eligible.