Fallen Virginia State Trooper Honored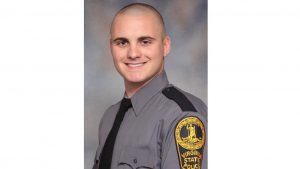 Virginia State Trooper Lucan Dowell, who was killed in the line of duty earlier this month, will have a bridge on Interstate 81 in Chilhowie named in his honor.
The bridge runs over Whitetop Road. The Virginia House unanimously appoved the measure
Trooper Dowell was shot by Corey Johnson on February 4 when Dowell was executing a search warrant with a tactitcal team.
The suspect was killed at the scene. Dowell had been a trooper since 2014. He is survived by his parents and sister. He was a 2009 graduate of Chilhowie High School.