Kareem Abdul-Jabbar to Make Appearance at ETSU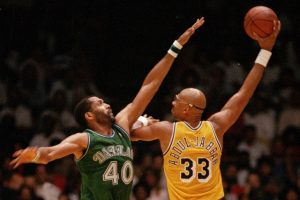 An NBA legend and modern day activist is coming to the campus of East Tennessee State University this spring.
Kareem Abdul-Jabbar is set to have a moderated Q&A session on Thursday, March 28 with a meet and greet exclusive event beginning at 5:30 p.m.
Tickets for the session are $15 in advance with special event passes selling for $75 per person. The Q&A is part of ETSU's Civility Week.
The former Los Angeles Lakers star announced earlier this week that he would be auctioning off four of his championship rings as part of a fundraiser for his Skyhook Foundation.