A Southwest Virginia Republican Wants Do-Over for Nominating Process for Senator Seat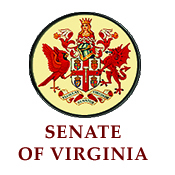 A Southwest Virginia Republican thinks the nominating process for a replacement for retiring Senator Bill Carrico should be started over.
Carrico announced his retirement, but not before he gave Delegate Todd Pillon a tip about his retirement…that's when Marion civic leader Ken Heath found out and filed his papers to run for Carrico's seat just minutes before the deadline.
And now a petition is being circulated asking the state for a primary election first. A mass meeting is scheduled for April 25th when the republican nominee will be picked.