TBI Investigating Officer Involved Shooting in Kingsport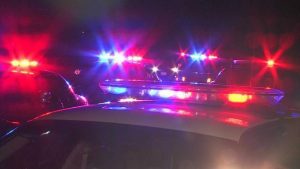 The Tennessee Bureau of Investigation is investigating an officer involved shooting that occurred Monday afternoon in Sullivan County.
TBI says suspect Terry Frost, who had active warrants against him at the time, attempted to run from police when they discovered him at a home on Pennsylvania Road in Kingsport. Frost was located at another residence on Diana Road. Deputies observed Frost getting into an SUV driven by a female, and police then pulled the SUV over, ordering the female to get out of the vehicle.
Frost then jumped into the SUV, again attempting to run from authorities. A deputy tried to pull Frost from the vehicle and the man accelerated, dragging the deputy along, but the officer then shot Frost, and the SUV came to a rest a short distance later. Frost was taken to the hospital and pronounced dead. TBI says the deputy who was injured in the incident has been released from the hospital.