Final of 32 Defendants In Operation "Leaving Las Vegas" Case Sentenced in Abingdon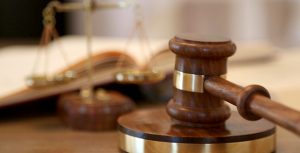 The final of 32 defendants charged in a large scale methamphetamine and opioids trafficking case called Operation Leaving Las Vegas has been sentenced.
Kevin Thomas Seigler, 36, of Las Vegas was sentenced in U.S District Court in Abingdon to nearly 24 years in prison. According U.S Attorney Thomas Cullen, Seigler was one of 32 individuals involved in trafficking meth and opioids from Nevada into parts of Southwest Virginia and Kentucky.
Numerous law enforcement agencies helped assist in the investigation and eventual arrests of the accused suspects.