Hawkins County Deputies Searching for Suspect Accused of Attempted 2nd Degree Murder of Two Deputies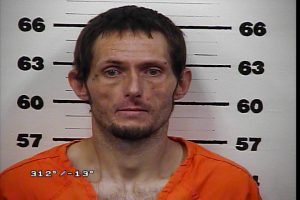 The Hawkins County Sheriff's Office is searching for a suspect wanted for attempted 2nd degree murder of two of their deputies.
Authorities responded to a call of a possible motor vehicle crash and shots fired Tuesday night, and police made contact with suspect Jason Collins, 34, sitting in a parked green Honda Civic at a residence at a dead end on Short Road. One deputy attempted to approach the vehicle, but then Collins accelerated at the deputy, causing him to fire a shot at the vehicle. Collins hit a parked patrol car and nearly ran over a second deputy. A second deputy fired a second shot at the vehicle. The Civic crashed a short time later at the intersection of Short and Slate Hill Road, but Collins then escaped the crash site on foot.
While searching Collins abandoned vehicle, officers found a 380 caliber hand gun. Anyone with information on the case or the location of Collins should contact the Hawkins County Sheriff's Office at 423-272-7121. This is an ongoing investigation. The TN Highway Patrol and TBI are assisting in the investigation.
Courtesy of Image: Hawkins County Sheriff's Office