UPDATE: Suspect Identified in Thursday Afternoon Pursuit in Carter County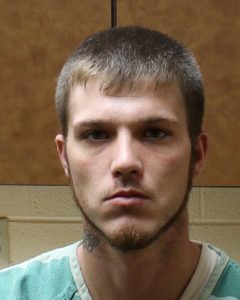 A suspect has been identified in Thursday afternoon's pursuit in Carter County that resulted in a deputy vehicle crashing into the Stateline Drive-in theater screen.
According to Thomas Gray, Public Information Officer for the Carter County Sheriff's Office, Keith Shane McNabb, 28, was arrested and faces numerous charges that include driving on a revoked or suspended license, evading arrest, reckless endangerment, possession of drug paraphernalia, and one other charge. These are preliminary charges according to the police report. We'll have more information as it becomes available.
Courtesy of Image: Carter County Detention Center