CCSO: Deputies Find Man, Woman, One Year Old Living inside Storage Unit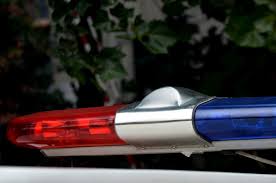 A man in Carter County is facing charges after police find him and his girlfriend living with a one year old in a storage unit.
According to a police report from the Carter County Sheriff's Office, they spoke with a person that said suspect Robert Coffey had stolen an electrical cord attached to his unit. That person then took deputies to the storage units where he claimed Coffey, his girlfriend, and the toddler were staying. Authorities met with the storage unit manager who confirmed that the three were living in the unit. The manager spoke with Coffey and the woman, who told her he did not steal the electrical cord, but rather retrieved it from outside.
In the report, the deputy on scene stated that he did not observe any running water for the child, but did find cereal and milk. He also stated he observed the child laying in a play pin with clothing, blankets, and a heater nearby.
Authorities interviewed Coffey and his girlfriend, who gave permission for a search of the storage unit. That search found around a gram of methamphetamine and glass pipes inside. Coffey was arrested on simple possession and drug paraphernalia. He was transported to the Carter County Detention Center.