WCSO: Glade Spring woman charged in death of man at fire in storage unit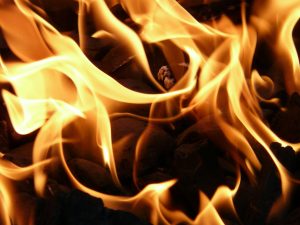 A Glade Spring, Virginia woman is facing manslaughter and abduction charges after police found a man burned to death in a storage unit over the weekend.
According to the Washington County, Virginia Sheriff's Office, multiple agencies responded to a structure fire at Glade Spring storage unit around 3:30 p.m Saturday. While battling the blaze, firefighters discovered a body in one of the units, later identified as Walter Lampkins, 46. Further investigation by a Washington County detective led to the arrest of suspect Kelly Goff, 46.
Firefighters were on scene for several hours as approximately 25 units were affected by the fire.