THP: Bristol man killed in Saturday morning crash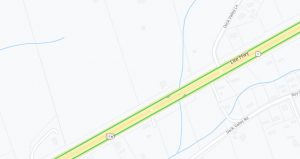 A Bristol, Tennessee man has died following a fatal crash involving an ejection Saturday morning.
A Tennessee Highway Patrol crash report says Steven Shipplett, 41, was traveling north on Highway 11W, when for unknown reasons, his truck left the road to the right, causing the driver to over-correct and the vehicle to roll over several times before coming to a rest.
THP says Shipplett was found a few feet from his truck after being ejected. He was pronounced dead at the hospital.
The crash remains under investigation.
Courtesy of Image: TDOT