Chancery Court: Complaint filed against Boones Creek Development district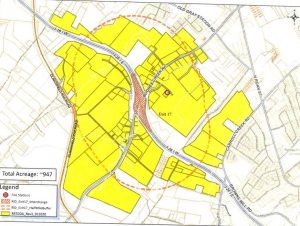 A complaint has been filed against the recently approved Regional Retail and Tourism Development District proposed for the Boones Creek area.
Court documents filed in Washington County Chancery Court says attorney John Wood filed the complaint on an allegation that the Johnson City commission violated city ordinance adoption procedures caused by an incomplete first reading of the ordinance. Additionally, it alleges the city altered the ordinance schedule for the third and final reading. Lastly, it alleges that misstatements were made concerning the district's size and location. The complaint was filed prior to the vote, but the commission voted to approve the district anyways.
It has not yet been determined whether a hearing will be heard on the matter, according to the Chancery's Office.