TN Senator Jon Lundberg seeking to repeal hands-free law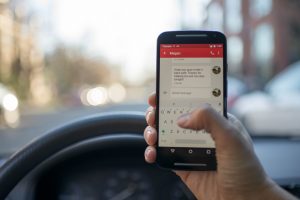 A local Tennessee senator wants to repeal a law that went into effect last July that bans holding a cellphone while driving.
Currently in Tennessee, it is against the law to hold a mobile device and use your phone simultaneously for any reason including texting and calling, punishable up to a $50 fine, and up to a $200 fine in certain situations like if caught violating the law in a school or construction zone.
Senator Jon Lundberg of Bristol has filed a bill that seeks to repeal the current law and refer back to previous law, like allowing motorists to hold their phone as long they are reading, selecting, or entering a number into the phone for the purpose of making or receiving a phone call, while also requiring anyone under the age of 18 to use hands-free technology.
Below is the outline of Lundberg's proposal: