Discovery of two bodies at Chilhowie home launches apparent murder-suicide investigation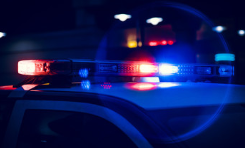 The Smyth County Sheriff's Office is investigating an apparent murder-suicide following a welfare check Wednesday morning.
According to Sheriff Chip Shuler, deputies were called to a home in Chilhowie along Piedmont Road, and discovered two bodies inside. Investigators were called to the scene to process for evidence, and both bodies have been sent to Roanoke for autopsies.
The identities of the individuals have not yet been released, and the investigation is ongoing.