ETSU Therapy dog needs a name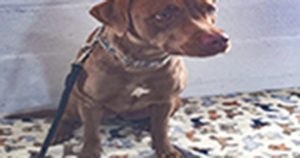 ETSU's public safety team has a new therapy dog, but it doesn't yet have a name.
That's where the community comes in, as the school is allowing you to submit ideas for the name of the dog who is set to arrive in Johnson City next month. The new therapy dog is part of a donation from an Orlando organization, and she will be able to meet with students at an on-needed basis.
You can submit a name to the email nameourdog@etsu.edu. Submissions end next Monday.