Barn fire under investigation in Greene County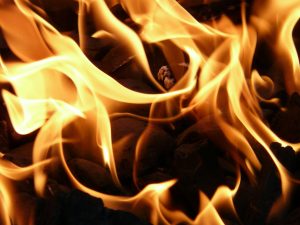 A barn in Greene County, Tennessee is considered a total loss following an early morning fire.
Greene County 911 says they received a call about a fire at a barn in the 1300 block of Brown Springs Road just after 3:00 a.m. Dispatch tells Supertalk a caller stated he hear a loud explosion, which prompted response from numerous area fire departments including the Greene County Sheriff's Department. According to Chief Harold Williamson with the Mosheim Volunteer Fire Department, several items in the barn including two tractors, a skid steer, and a round baler.
Williamson said they were able to save another barn close by. Several cows reportedly got loose, however crews were able to account for all of them, and Williamson also added there were no injuries.
The cause of the blaze is under investigation.