Referendum talks for school plan revisited during Tuesday's Bristol, VA City Council meeting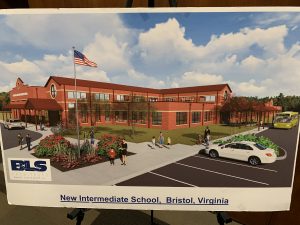 Talks of a potential referendum have once again entered the discussion regarding plans for a new school in Bristol, VA.
Problems have arisen however regarding the ability for the city to hold referendums, as a Monday discovery found referendum language to be pulled from charter changes proposed in the 2019 General Assembly Session, rendering the city unable to currently call for a referendum unless specifically authorized by law. A potential casino referendum would not be affected by this issue.
This news comes as City council revisited a discussion Tuesday night for a potential referendum to allow voters to decide whether to consolidate three elementary schools and move all students to one location, a plan previously approved during a meeting on December 10th.
The council, still very much divided on the matter, discussed how the referendum could be phrased for voters, but as it stands right now, that can't happen until the referendum issues get worked out. City Manager Randy Eads has two potential fixes regarding the matter.
"I'm going to request to the Governor to introduce legislation for that referendum to be allowed in the city, or two, we just will go to our normal process of going ahead and passing another ordinance in regards to having a referendum in the city and we'll deal with it in the next General Assembly session in the Spring of 2021," said Eads.
Courtesy of Image: Supertalk File