UPDATE: Sheriff says Campground Road shooter killed Bristol man with multiple shots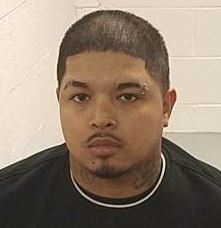 A man's body found just before 4 am on a Washington County, Virginia back road—shot at nearly close range.
"…And, it was a very heinous, very intentional crime that occurred," said Sheriff Blake Andis at a Monday evening news conference.
The sheriff announced the first-degree murder arrest of Angelo Aviles, 27, of Johnson City. Andis said Aviles was under surveillance most of the day by Bristol Tennessee police and taken into custody at an apartment complex Monday evening.
Earlier that morning, Aviles and two other individuals met-up with the victim, Anthony James "AJ" Pickle of Bristol, Tennessee on Campground Road near the Benhems community. The sheriff did not specify what the meeting was about but noted Pickle's final moments were violent—with Andis saying Aviles shoot Pickle multiple times with a pistol in the back, the chest and finally in the head.
"He was shot in the back and then, once he was down, they went to the front," the sheriff said.
Andis noted that the other individual present at that meeting place was questioned during the day while police searched for Aviles.
Commonwealth's Attorney Josh Cumbow says they will extradite Aviles from Tennessee to be arraigned in General District Court in Abingdon.
(PHOTO: BTSD)