Jonesborough inmates to be arraigned after police said they assaulted correctional officer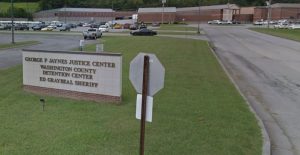 Two Washington County, Tennessee inmates will be arraigned in Sessions Court after being charged with assaulting a correctional officer at the Jonesborough detention center.
The Sheriff's Office reported that Antonio Ward, 35, and Wesley Vaughn, 27, were able to assault the officer with his radio microphone, escape their cell, then place the jail worker into the holding tank.
The prisoners' freedom lasted only seconds as the injured jailer was able to contact fellow officers who apprehended the duo. Ward and Vaughn were both charged with aggravated assault, according to court information.