Bill to end Lee-Jackson Day in Virginia approved in House, heading to Governor's desk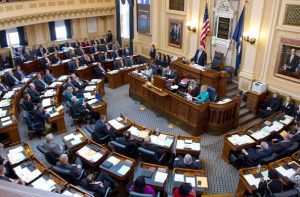 It appears Lee-Jackson Day will cease to be recognized as a state holiday in Virginia.
An already approved senate bill that calls to replace Lee-Jackson Day with Election Day as a state holiday, had its House version also approved on Monday by a 55-44 vote. The bill now goes to Governor Ralph Northam's desk, who's expressed support for the measure. Lee-Jackson Day, held each January, honors Confederate generals Robert E Lee and Stonewall Jackson, but has come under fire from critics who say the holiday honors the state's slaveholding history and is offensive to African Americans.
Several cities and counties had also decided to not observe it.
Photo Courtesy: Virginia.gov