UPDATE: US Supreme Court passes on hearing Sensabaugh appeal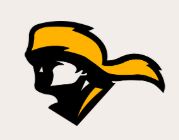 The US Supreme Court has notified former David Crockett High School head football coach Gerald Sensabaugh that his appeal of a civil rights suit dismissal in 2018 will not be heard, according to paperwork filed in federal court in Greeneville.
The suit brought by Sensabaugh, a former defensive back for the NFL's Dallas Cowboys, was dismissed after a federal judge said former Washington County, Tennessee Director of Schools Kimber Halliburton did not violate his constitutional rights when she reprimanded him for a series of Facebook posts written about the school system.
Halliburton suspended then terminated Sensabaugh after being warned of using profanity in front of Crockett players and retaliating against fellow employees, among other violations.