UPDATE: Missing toddler's grandmother bonds out of Sullivan County Jail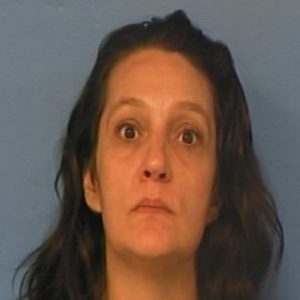 The grandmother of missing Sullivan County toddler Evelyn Boswell was released after posting bond late Friday.
Angela Boswell, 42, was fitted with an ankle monitoring bracelet and is scheduled for another court hearing on Wednesday in Sessions Court on one count of theft over $2,500.
She was taken into custody last week in Wilkes County, North Carolina along with her boyfriend William McCloud, 33, after the TBI issued a notice about the occupants of a gray BMW possibly having information about baby Evelyn who has not been seen since mid-December.
The two are accused of taking the vehicle out of Sullivan County without paying for the car, according to police.
The child's mother Megan Boswell, 19, is scheduled to appear in court Monday afternoon in Bristol Sessions Court. She is charged with giving investigators false information in relation to the search for the 15-month-old.
The TBI reported Friday that more than 750 tips have been submitted from the public since an AMBER Alert was issued for the child on Feb. 19 with no credible sightings. The agency also confirmed that a former residence where Megan Boswell lived, a mobile home park near Boone Lake, was searched as part of the investigation.
Anyone with information on baby Evelyn's whereabouts can call 1-800-TBI-FIND or submit an anonymous tip by clicking here.