Vandals strike at historic Capitol Theater in Greeneville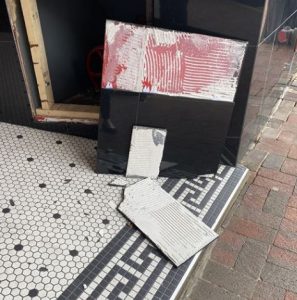 Greeneville police and the owners of a historic performance center are searching for suspects after the facility suffered significant damage at the hands of vandals.
Officials with the not-for-profit Capitol Theater said the facade was partially wrecked when someone opened the building's fire access and broke off a door causing damages to tile on and around the door.
A post on social media said the theater's video surveillance cameras did not capture the suspects but some Greenville residents have volunteered to donate funds as well as complete repairs on the building.
The Capitol Theater was originally opened in 1934 in downtown and currently host musical performances and screenings of movie classics.
Anyone who wants to donate to help with repairs can click here.
(PHOTO: Capitol Theater / Facebook)