Death toll from Middle TN tornadoes rise to 25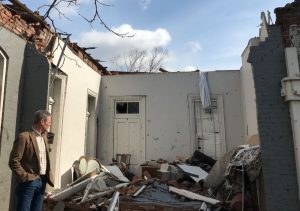 The death toll of the March 3rd tornadoes that ripped through Middle Tennessee has now risen to 25.
Officials have confirmed a 19th fatality from an EF-4 tornado that touched down in Putnam County, as a man died from injuries sustained in the storm. In addition to the deaths in Putnam County, three people died in Wilson County, two people died in Nashville's Davidson County, and one person died in Benton County.
A large storm swept through the state capital and surrounding areas during the early hours of March 3rd, producing 10 tornadoes in what is being called one of the worst outbreak in the state in nearly 10 years.
Photo Courtesy: Office of Governor Bill Lee/Facebook