UPDATE: First case of COVID-19 at a Virginia nursing home confirmed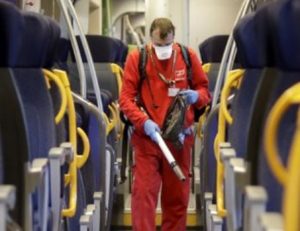 Virginia Health Commissioner Norman Oliver says he concerned over a new case of coronavirus that has been diagnosed—a patient at a long-term care facility.
"This is very concerning. This is our first case in a skilled nursing facility and we are actively investigating this case," he said.
The elderly patient at the Northern Virginia home has been isolated to minimize the spread of COVID-19 which has killed two people in the state.
The number of cases in Virginia has grown to 67 but Oliver expects that number to continually climb with 48 patients awaiting test results.
Governor Ralph Northam has ordered all 75 Department of Motor Vehicle offices closed and providing upcoming license renewals with a 60-day grace period.
Northam also noted that the state of emergency declaration will allow more Virginians impacted by closures at their jobs to collect unemployment benefits sooner.
"We have waived the one-week waiting period so workers can start receiving benefits right away. We know that rent and other bills won't wait," the governor said.
(PHOTO: Associated Press)