Amid COVID-19 concerns, gas prices seeing large drop including locally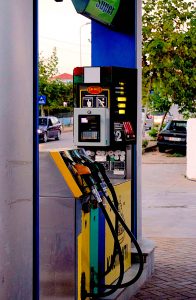 As COVID-19 concerns keep many at home, one industry Americans use everyday is starting to see price drops not felt since the beginning of the 21st century.
Drivers heading to the gas pump could start seeing costs dramatically drop in the coming days and weeks, including a report from Gas Buddy that prices have dropped below the dollar mark in a gas station out of Kentucky. Locally, Tri-Cities and Southwest Virginia gas stations are steadily falling to below $2 per gallon, with the lowest prices being reported at some stations in the Kingsport area.
A check of gas prices across the region can be found here.