Lt. Gov. Fairfax wants special session of Virginia General Assembly to address health, economic threats of coronavirus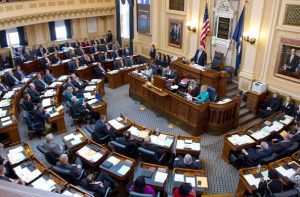 Virginia Lt. Governor Justin Fairfax is asking for a special session of the General Assembly in the coming weeks to implement emergency measures for the state following the COVID-19 crisis.
In a letter to Governor Ralph Northam, Fairfax is also asking for bolder and swifter action to combat health and economic threats caused by the coronavirus, including closing all K-12 schools and colleges for the remaining terms while increasing unemployment payments to $800 per week for the next two months.
Lawmakers are already scheduled to return to Richmond on April 22 to consider bills either approved or vetoed by Northam.