UPDATE: Three more cases of COVID-19 in NE Tennessee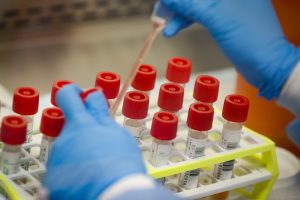 As of Friday afternoon, the Department of Health had reported three new cases of the coronavirus in Northeast Tennessee and more than 220 cases statewide.
One case has been confirmed for a resident in Greene County while two individuals are being treated in Washington County, Tennessee. One previous case had already been registered in Sullivan County.
One of the Washington County cases is the chef at the Blackthorn Club at The Ridges golf community near Jonesborough. James Allen sent a message to members stating his COVID-19 diagnosis was revealed late Thursday and that food and beverage service in the clubhouse would be closed until March 31.
Allen reported that he self-quarantined after suffering symptoms last week. He also stated he had not been at the dining hall since March 15.
(PHOTO: Associated Press)