Northam says he will follow data and science when lifting COVID-19 restrictions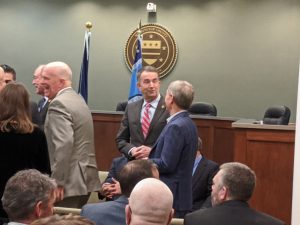 "While it would be nice to say that this will be behind us in two weeks that's really not what the data tells us."
Virginia Governor Ralph Northam is questioning President Donald Trump's comments on easing restrictions in the US for COVID-19.
"The data tells us that this will be with us for two to three months and perhaps even longer. …And I think it's very important that Virginians, that Americans do not receive mixed messages," who said medical science and statistics show him and health officials that flattening the curve will take months not weeks.
"We're looking at data from other countries and other states and it tells us that this is going to be months," Northam said.
The governor noted his administration has been in touch with business leaders including the coal industry to see how they could lend their technologies to help with a growing need for medical supplies and protective gear for medical professionals.
Data showed COVID-19 cases are approaching the 300 mark in Virginia and the virus has claimed 7 lives in the Commonwealth.