Sullivan County Animal Shelter reporting empty cages at facility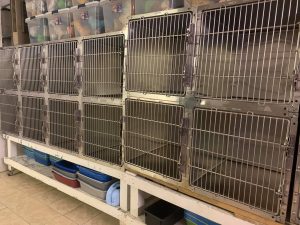 The Sullivan County Animal Shelter has empty cages.
The animal organization posted on social media Tuesday of the news that all animals housed at the facility have either transitioned to living at foster homes, rescue organizations, or have been adopted.
The shelter also says they still have dogs currently in foster care that are looking for a forever home, those interested can adopt online, and all paperwork can be completed digitally.
They are also allowing meet and greets using social distancing guidelines for individuals who are healthy.
Photo Courtesy: Sullivan County Animal Shelter