UPDATE: New data projections predict Tennessee is prepped for COVID-19 patient demand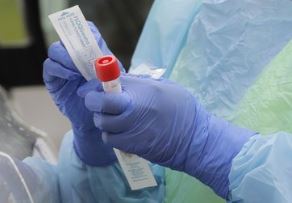 Some encouraging news for Tennessee residents in new projections that show the desired flattening of the COVID-19 curve is just weeks away.
The data released by the Institute of Health Metrics at the University of Washington there will be an ample amount of hospital beds and ventilators available when the predicted peak of coronavirus cases hit in mid-May in the Volunteer State. Institute reports have been used frequently in the past weeks by the Lee administration during his COVID-19 updates.
Medical analysts say the new numbers are a result of the more-stringent stay-at-home order issued a week ago by Governor Bill Lee that promoted better social distancing habits.
(PHOTO: Associated Press)