VSP: Charges pending in weekend accident that injured 3 on Route 19 in Russell County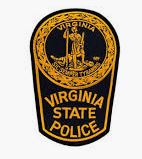 Three people were injured following a weekend crash on Route 19 in Russell County, VA.
A VSP spokesperson says the accident happened just after 10 a.m, when a Nissan, driven by William Eaton, was traveling north in the southbound lanes, and struck a chevy head on. VSP says the drivers of both vehicles and one passenger were all injured, including two flown by Medflight, while one was transported to the Clinch Valley Medical Center. Their conditions are unknown at this time.
Alcohol was a factor in the crash, and VSP says charges are pending against Eaton.