18th annual Unicoi Strawberry Festival cancelled due to COVID-19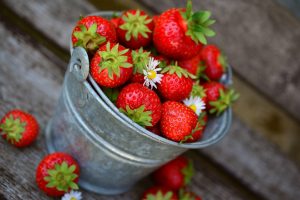 The 18th Wayne Scott Strawberry Festival in Unicoi is the latest event to be cancelled due to the ongoing COVID-19 pandemic.
Officials say the decision comes amid a stay at home order issued by Governor Bill Lee last week.
"The governor wants us at home, he's made that clear," Unicoi Mayor Johnny Lynch said. "And health officials are saying the Coronavirus threat could last up until the summer, so it's best for our citizens if we don't have the festival this year."
Vendors that have already paid for their booth will receive a full refund. If a vendor registered and paid directly through the Town of Unicoi Communications and Programs Department, they will need to contact Patricia Bennett at (423) 735-0517 or email recreationaide@unicoitn.net to begin the refund process. Vendors that registered online through EventBrite will be automatically refunded within five business days.
The festival was scheduled to take place May 16th.
Photo Courtesy: Pixabay