Sullivan County extends state of emergency due to COVID-19 until April 13th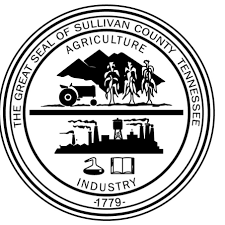 Sullivan County Mayor Richard Venable has extended the county's COVID-19 state of emergency proclamation by an extra week.
The proclamation, first made on March 30th, will extend until April 13th at midnight to continue efforts on mitigating the spread of the coronavirus in the area. As of Monday's state coronavirus totals, Sullivan County has the most COVID-19 cases of any county in the region, with 25.
Leaders in Bristol, TN have also extended their local emergency by one week, while Johnson City leaders have extended their safer at home order until April 13th.
Photo Courtesy: Sullivan County Logo via Facebook