Pro-abortion groups file motion to stop Tennessee governor's ban on nonemergency procedures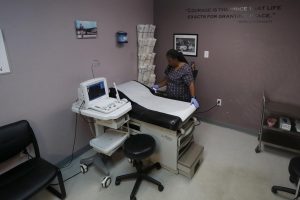 Operators of abortion clinics in Tennessee have filed a motion in federal court to oppose Governor Bill Lee's directive of stopping nonemergency health care procedures to preserve PPE or personal protection equipment.
A statement from Governor Lee's office says the order is in place to also protect workers and patients from unsafe contact due to the coronavirus and accuses Planned Parenthood of using distracting tactics.
The Tennessee Attorney General's office also plans to file briefs to support Lee's move to stop abortions during the pandemic.
(PHOTO: Associated Press)